Masonry Contractor Kelowna
We are a full-service Kelowna masonry contractor that takes pride in giving both homeowners and business owners quality stonework services, whether it may be new construction, renovation, or restoration.
We can work with any materials whether it may be stones, bricks, cinder blocks, glass blocks, and many more.
Aside from this, our company provides new construction of brick walls, pavements, stairs, BBQ or outdoor kitchens, waterfalls, and even garden bridges to enhance and beautify your yards. We also repair any masonry problem you have like cracks caused by settlements, leaks within those cracks, and many more. We can also provide waterproofing, brick cleaning, stain removal, and a lot more.
With our wide range of services combined with expertise in this industry, without a doubt we can produce satisfied and happy customers. The workmanship that we offer is superb and cannot be matched by just anyone.
The brick work services we offer are designed to withstand many climate adversities with high consideration to the required standards and specifications provided for each construction and structure.
Aside from its structural aspect, Masonry Kelowna creates landscapes that are both expressive and aesthetically pleasing to complete the design of any home, business, or public place in the area. 
Structurally and architecturally inclined, we give priority to your design concept and ideas. We want to make your dreams come true, and so we want to hear your ideas to provide you the best brick work service that will make your visions come to life.
Existing brick problems like leaks, stains, and others are not a problem with us. More so, your dream brick walls, garden bridge, and waterfalls to enhance your landscape, an outdoor kitchen and patio to cook the most delicious food and to entertain guests, and many more for you to enjoy are all possible with us.
Kelowna Masonry Contractor
We are certified, with a Red Seal Journeyman bricklayer. And our experience spans from masonry materials to cutting and laying patterns. We can comfortably work with bricks, stones, concrete blocks, and other masonry units – cut in unique designs to meet your needs.
Being 2nd generation masons, we leverage decades of licensed experience into your installation, repair, or restoration project.
Over the years, we have developed an eye for details, which makes our consultation thorough.
We take stonework installations, repairs, and restorations as an art and science.
Taking inspiration from nature and famous arts, Kelowna Pro Masonry is taking masonry craftsmanship to the next level.
Also, Kelowna Masonry employ technology to provide a seamless experience and achieve desirable results. For instance, we apply mortar matching technology to avoid scarring that is common in repair works. We use HD cameras to inspect chimneys for brick repairs – mainly after a thorough cleaning. And so on.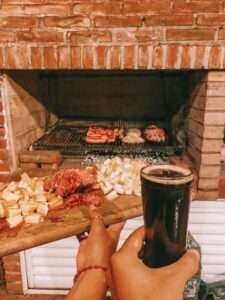 Our mission is to take responsibility for our mistakes. To stay true to our word, we are insured to be able to cover remedial work and expenses in case of an unforeseen disaster. Also, we clean up after ourselves.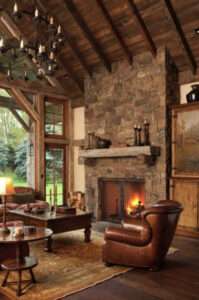 Your safety is our concern. Therefore, we strive to use the right tools, equipment, and materials of the highest quality.
We keep you in the loop in case of anything and discuss any potential disaster beforehand.
Also, we secure permits that ensure regular inspections by qualified Engineers – who can pinpoint issues early on – potentially averting a disaster.
"Kelowna Pro Masonry has been amazing. I truly appreciated their professionalism, their work and their dedication to make my firepit a work of art"
Kevin D.
Masonry refers to the use of bricks, stones, and other units to build, repair, or restore structures. Masonry units are preferred over other materials because they are:
Energy-efficient: mason units allow for less cold and heat loss, which makes temperature control less costly – regardless of the season.
Water-resistant: brick work construction is dense and hinders water penetration when properly installed and maintained. Note, however, these units are porous, which encourages water adsorption unless proper installation, waterproofing, and maintenance are done.
Lower Insurance premiums:  built structures are less prone to storm or fire damage, which lowers their premium rates.
Fireproof: bricks, stones, and other masonry blocks are fire-resistant, which provides a level of fire safety not present in timber-built structures.
Low maintenance: Mason Work constructions are relatively easier to maintain. For instance, it can take years before cement driveways need touch-ups and before mortar needs repointing. Bricks, stones, are durable, unlike tar that requires annual sealing and coating.
Higher resale value: although constructions are costly, they raise the property. Bricks can higher a property value by 6%, especially when there are brick veneers added to the exteriors.
Your Masonry Contractor knows why bricks are better. Kelowna Masonry mainly specializes in the use of bricks to install, repair, or restore structures due to the following reasons:
Bricks are uniform in shape and size, which eliminates the need for skilled labor for brick cutting and placing.
Bricks are lightweight, which makes there transportation, handling, and placement easy.
Bricks are thinner compared to other masonry units, which results in thinner walls suitable for densely built-up areas.
Bricks are widely available, thanks to their low transportation cost.
Bricks are more weather and fire-resistant compared to most masonry systems.
Brick construction results in thin and perfect joints, which reduces costly/material costs.
Bricks are recyclable and reusable in other projects, such as landscaping.
Bricks have a better thermal mass compared to most masonry units, which enhance their ability to regulate indoor temperatures, consequently lowering home or business energy costs.
Note, however, bricks are porous and will absorb a lot of water that is liable to damage your structure in the form of bricks Spalling, efflorescence, or mortar deterioration. That calls for adequate waterproofing and stonework repairs.
Residential Stone Work that includes:
Restoration work
Walkways and driveways
Brick Fireplaces and fireplace repairs
Structural walls, footing, and foundations
Privacy walls, demising walls, retaining walls, facades, and stone veneering
New construction, brick repairs, remodeling, upgrades, and restoration
Steps, stone entryways, and patio
Indoor and outdoor sustainable construction
For quality, durability, and aesthetics, engage professional masons – rights from the initial draft to the final installation. Take note of the quality of materials used, the cutting and placing techniques employed, as well as the curing process.
A good Masonry Contractor is proactive in their inspections and repairs. Call as early as you detect any damage. Masonry construction, over time, lead to deformations and cracks , which develop slowly and may not be detectable until it's too late. At which point, it will cost you thousands of dollars to replace the structure. Therefore, consider hiring a skilled mason inspection service. Call Kelowna Masonry for a free quote. We strive to be your best Kelowna Masonry Contractor all around!
No commercial structure can last an eternity. At least not with the storms and other weather elements present. And following the high industrialization in business districts, commercial masonry buildings are liable to an even faster deterioration thanks to air and water pollution.
Your options, as the commercial building owner, lies in employing skilled masons to do a top-notch installation – complete with waterproofing and whatnot, which will help prolong the service life of the structure. 
Or hiring an experienced bricklayer as soon as the structure shows any signs of wear, tear, or damage. We are a masonry contractor that can help everyone form small projects to commercial projects.
To retain your commercial building in the best condition or hike its value over time calls for:
Parging to seal concrete surfaces to i. improve the finish or ii. Prevent further damage.
Flatwork to repair or restore a stone-covered lateral surface (that's cracked, stained, flaked, or chipped) to its original glory.
Chimney restoration for poorly designed or old chimneys to one, improve the building's aesthetics, two, ensure proper ventilation, and three, reduce the possibility of a fire hazard. We do all chimney repairs.
Glass blocking to i. Provide more natural lighting, ii. Replace normal windows while increasing the load-carrying capacity of the walls, and iii. Restore damaged glass block areas.
Repointing, to remove and replace sagging mortar joints.
Tuck-pointing, to remove any damaged mortar and repoint the joints – to prevent further structural and water damage.
Brick tinting to result in a uniform/consistent work even after repairs.
Brick, block, or façade replacement to i. Remove damaged units, or ii. Enhance property aesthetics.
Loading docks are the arrival and departure points for shipments areas. And they are designed for function and durability. Also, to ensure the security and safety of their users and occupants of the adjacent spaces. Masonry Kelowna works on,
Any loading dock should be:
Accessible with a ramp extending to the truck parking area
Separate from public entrances, warehouse, and other light industrial zones
Convenient to freight elevators and accommodate the transport of heavy and large items
Accommodative of varying sizes and types of vehicles
Well lit
Protected with dock bumpers and edge guards
Equipped with overhead coiling doors, noise exposure mitigation mechanisms, and HVAC
Floored with resilient flooring materials that are slip-resistant
Well-drained
Shaded to provide adequate cover against weather elements
Inclusive of a staging area and a dock manager booth
Located in that service vehicles are not parked under or driven into the building.
Provided with means to prevent entrant of fumes, outside exhaust, and debris into the
Masonry walls are of different types. Kelowna Masonry works on several type. Brick veneer walls provide cladding and only bear horizontal loads (wind and earthquake,) which are then, transferred to a structural backup. Structural walls, on their end, can be cladding but are majorly load-bearing systems. Regardless, any brick wall should be installed and maintained properly to provide optimal thermal performance, fire safety, and acoustics.
When properly installed, masonry walls require little maintenance – the likes of the replacement of sealants in the perimeter of windows, doors, and other openings as well as in expansion joints.
Ideally, demising walls (otherwise known as separation walls) should be sealed at connection points, insulated against fires, and equipped with noise abatement measures.
Their construction should ensure privacy and reduce issues between adjacent occupants. 
Cracked mortar and the consequent water infiltration accounts for most damages in masonry constructions. The downside is these damages develop slowly and are undetectable.
Therefore, employ professional masons to do regular inspections and repairs of your brick wall. Masonry Kelowna works on all type of bricks and repairs.
Defects outside the construction contract are bound to happen during construction. And they can or cannot be noticed through reasonable inspection. Restoration is and important part of the skill that a well rounded masonry contractor should have in his pocket. 
Defects are due to design deficiencies, specification problems, material deficiencies, and labor deficiencies.
Regardless of the cause, whenever defects are apparent, remedial work should be carried out to correct them. At Kelowna Masonry, we do do all your masonry repairs.
Ideally, walkways should be durable and sustainable as in stone patio walkways – whose performance is enhanced only by the lighting posts. Together, they contribute to the nighttime ambiance of your outdoors.
The good news is, you do not have to be knowledgeable in all the above for Kelowna Pro Masonry got you covered. We strive to be the best masonry contractor in the Okanagan Valley.
We have decades of certified experience and untamed expertise to ensure quality, durability, and aesthetics in all our masonry projects.
So are you interested in turning that backyard into a comfortable living space? Contact us for a free consultation?
Would you like to create a custom outdoor space? Do you want to build something that stands out from others? Looking to create a modern structure that impresses everyone? Well, our stonework services in West Kelowna are the ultimate stop for you. As a masonry contractor, we can assess and design a new project customized and never re-used elsewhere. 
We design custom structures as per our client's requirements. Before working on the project, we conduct a detailed session with our clients. After that, we design a draft of the project and share it with our clients. Once you approve the custom design, we move forward to our building department. 
During the project, if we face any difficulties or have to change anything due to technicalities, we always communicate with you before making any move. We handle every project with a professional approach and this is the reason behind our excellent reputation. 
When it comes to custom design, we create a range of structures. From retaining walls to stone fireplaces to outdoor kitchens, we have experience in various niches. If you have a design in your mind, we are open to listening to you. We will put all the possible effort to make your dream true. 
For centuries, mankind is using stones to build long-lasting and innovative structures. They are tough, reliable, and look great at the same time. Mostly, stones have unique patterns, which make them stand out from the crowd. 
Whether you are designing a retaining wall or building a mailbox, stones are a good option for any structure. Combining our stonework experience, it is guaranteed that you will be surprised at the end of the project. 
Apart from natural stones, we also use artificial ones. Both have their advantages which makes them a better option in certain circumstances. For instance, artificial stones are available in custom sizes, many colors, and are less in weight. It requires less labor cost compared to natural stone. 
On the other hand, natural stones are durable, reusable, weather-resistance, and heavy. Most importantly, you don't see their color fading for centuries. Due to their heavy weight, they offer extra stability. However, they are difficult to manage which required more labor. Natural stone is a good option for outdoor construction while the manufactured stone is worth using inside. Talk to our professionals and we will guide you on what's the suitable option for you.  After all, your masonry contractor in Kelowna should use a wide array of stones, bricks, blocks to give you the best option possible to complete your projects.
Brick fire pits allow you to have a warm place without breaking a bank. It's traditional, romantic, cost-effective, and decorative for the house. For an outdoor fire pit, you don't need always need a chimney. However, an indoor fire pit is never complete without a chimney. Our masonry services include designing and building quality stone fire pits with chimneys Kelowna and surrounding towns. Chimney repairs can be complexed, as soon as you notice one, call the best chimney repair contractor in town!
Regardless you are looking for a conventional wood-burning fireplace or a gas fire pit, we can design both for you. We consider the overall theme of the house to guide you accordingly. Moreover, we ask for your preference and try to follow your guidelines. In terms of design, we have built a range of brick fireplaces. From classic to modern fireplaces, we know ins and outs of every structure.  
To design fire pits, we use bricks and stones. Both materials are reliable and long-lasting. Furthermore, we offer fire pit repair services as well. If you want to renovate your fireplace or improve its condition, we can serve you. We proudly use modern tools to ensure accuracy and quality work during the entire project. Over time, brick are cracking, house are moving slightly and create crack in bricks, at Kelowna Masonry, we do all your chimneys and fire place masonry repairs.
Outdoor kitchens are getting popular with every passing day. More and more people are shifting to building outdoor kitchens. From gourmet kitchens to basic grill islands, we can help you with construction in all types of stone work. For instance, we can use blocks, bricks, stones, and other masonry materials like tiles, slate, and more. 
Our outdoor kitchen designing services in West Kelowna are widely popular due to our innovative approach. We used ideas from old times when kitchens used to be open and simple. Combine that idea with a modern innovation where you can use all of your latest electronics and your brand new kitchen is ready. This is just one example of how we approach an outdoor kitchen project. 
In addition, we talk to your and try to understand your requirements. If you have any design in your mind, we try to put it on the paper to check its feasibility. Depending on the situation, we also suggest to you how to get the most out of your project. Give us a call and let us know what we can do for you. As a long time masonry contractor, we can also design outdoor spaces for you to enjoy the summer and the shoulder season, or even winters for the hardcores.
Bricks, stone, and pavers are reliable options to construct your backyard or pool deck. Many people use flagstone to design an outstanding pool deck. In comparison to artificial materials, flagstone is more appealing to the eye. Thanks to their unique patterns, they look amazing everywhere. 
On the other hand, bricks and pavers are reliable. They can maintain their shape in serious temperatures. Moreover, they are usable in wet conditions as they offer traction. 
An outdoor patio may sound expensive. However, keep in mind that it is a long-term investment. Using a reliable material and reputable stone service in Kelowna will save you a lot of maintenance costs. 
While choosing a material, make sure that it is easy to maintain and clean. Depending on the budget and location, our professionals can guide you on what is the best material for you. 
In addition, we offer dry-laid patio services as well. It doesn't involve mortar or cement. Bluestone and flagstone are the ultimate choices to create dry-laid patios. Moreover, we also use large rectangular stones to create a traditional walkway. 
Tuckpointing - Brick Cleaning - Replacement
Building materials have a lifespan and you can increase it by ensuring regular maintenance. No matter where you live, build quality, or home style, you need some sort of maintenance after frequent intervals. 
From damaged brick walls to an aging chimney, many structures seek repairs after some time. In case of a natural disaster, you may need repair services earlier than you thought. Moreover, you may want to do some repair work to improve the outlook of your house. 
In any case, Kelowna Masonry offers reliable masonry repair, brick replacement, and cleaning services. We offer tuck pointing services to remove old mortar and replace it with a new one. Moreover, we will look for missing or broken bricks to replace them as well. Tuck pointing is usually necessary after shifting or settling a structure, acid damage, or an earthquake. With tuck point, you prevent further damage to the property and restore it as much as possible. 
From fireplaces to retaining walls to the crown, we can repair everything for you regardless of the materials used in the structure. In addition, we offer foundation waterproofing with chemical treatment. Fireplace repairs done early are easiest to repair. Prevention is the key.