Your Fireplace Repair Expert
Kelowna Pro Masonry is one of the most reliable contractors for building outdoor fire pits and indoor fireplaces. We also offer fire pit maintenance in Kelowna and surrounding cities. Our expertise is not limited to fireplace brick as we offer many other services such as brickwork, stonework, retaining walls, and more. 
When you notice the weather begins to change, there is nothing better than building a fire in or out of your home. What's more appealing than fire on a cold night? Would you not prefer a fire in a beautiful environment.
Indoor fireplaces need extra care and attention because you have to build them without filling the space with smoke. Normally, indoor fire pits are designed with a chimney to handle the smoke. 
Indoor fireplaces bring your electric bills down while allowing you to have a romantic dinner next to the fire. We use both bricks and stones to design indoor fireplaces. Our masonry uses modern tools and materials to create fireplaces.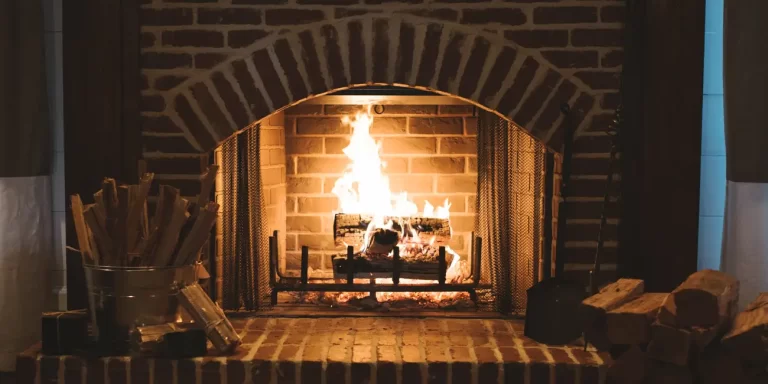 Request A Free Instant Quote
Transform Your Backyard with Our Professional Fireplace Installations
For those who dream of building a brick or Natural Stone Fire Pit with a historic look, we are here for you. Our masonry services include natural stone masonry for a range of outdoor projects. Whether you want a fireplace or a conventional wood-burning Chimney, we construct everything. Apart from being functional, our masonry work looks beautiful. It ensures that you enjoy your outdoor space on a chilly night
Beautifully Crafted Fire Pits Tailored to Your Unique Style
Brick fire pits are amazing in many ways. Firstly, bricks never go out of trend. Secondly, they are strong enough to handle the tough climate conditions. Most importantly, you can use bricks to design any type of fire pit without any worries. 
Are you looking for a traditional Brick Fireplace? Do you want to design a brick fire pit that becomes the major attraction of your outdoor or indoor space? We can build it for you. Regardless of the size or shape, we are ready to construct an amazing fireplace for you. 
Our masonry team visits your place and examines the overall theme of your house. Moreover, we discuss your ideas and concerns about the construction. And then our professionals give you some suggestions.
Is it worth to Fix an Old Fireplace
At KPM, we believe in preserving the past. So when it comes to an old fireplace, the answer is a resounding yes! Imagine cozy nights by the fire, the crackling sound, and the warm glow. It's a timeless addition that adds character and charm to any home. Don't miss out on the magic of a restored fireplace. Trust KPM to bring your vision to life. Let's do it in a safely manner!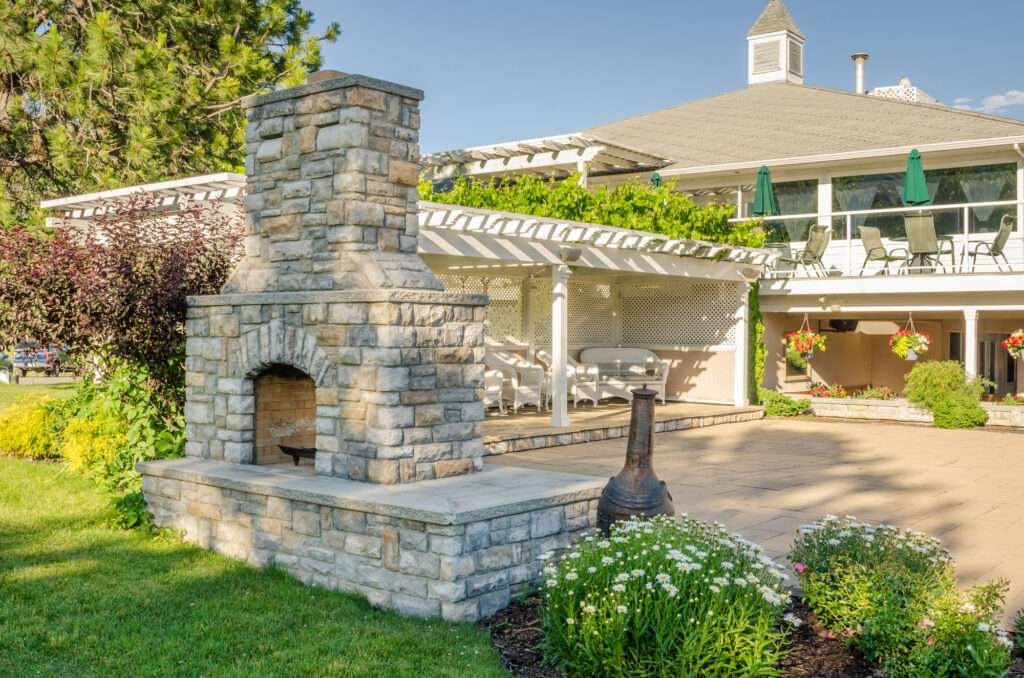 Create a Warmth Ambiance with a Stone Fire Pits
Classic and unparallel, a store fire pit gives an elegant look to your living space. With a unique fireplace, you can make a bold statement that everyone will remember for a while. 
One of the common misconceptions about stone fire pits is they can't be constructed in modern shapes or designs. On the contrary, we can create stone fire pits in various sizes and designs. 
To build these unique structures, we use a range of stone types including ledge rock, limestone, fieldstone, sandstone, and more. Depending on the stone type, we offer a variety of textures in many colors. From golden hues to tranquil blues, there are unlimited options. 
Do you want to build a traditional mortared fire pit or a dry-stacked without mortar? Gladly, we build both of these. Based on your requirements and preference, we can design anything. 
Choose the Best to do Your Fireplace Installations
Ideally, settle for a Professional Mason who is certified, licensed, permitted, and insured to do all matters to do with fireplaces. The mason should be professional – think of putting on paper slippers when entering your house to protect your newly laid wooden floors. Also, they should be punctual, detail-oriented, accountable, and good communicators – like your bricklayer at Kelowna Pro Masonry.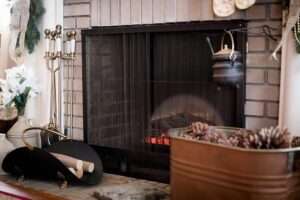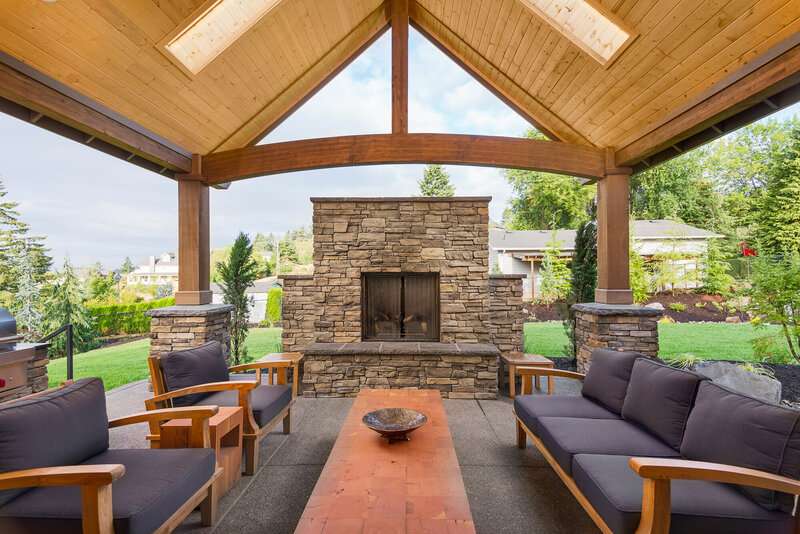 Complying With Building Codes
The variety of fireplaces in existence keep growing by the day. However, we cannot insist enough that your fire unit choice must comply with the building codes. Local Bylaws and enforcement of specifications and building codes may dictate details such as allowed fuel type, tolerable emissions, minimum clearance around vent pipes, chimney height, and the actual construction of the flue and firebox – all of which limit your choices.
What's the cost to fix a fireplace?
Fireplace Repair cost can vary widely depending on the extent of the damage, the type of fireplace, the materials needed, and the labor costs in your area. We can talk about Fireplace Restoration when the overhaul requires more work.
Chimney Cleaning: If your fireplace needs a routine cleaning to remove creosote buildup, this can typically cost between $100 to $300.

Masonry: Cracks in the brickwork or mortar can lead to water leaks or structural problems. Repointing (replacing deteriorating mortar) or repairing cracks might range from $200 to $1,000 or more, depending on the extent of the damage.

Chimney Liner Replacement: If your chimney liner is damaged, it might need replacement. This could cost anywhere from $1,000 to $3,500 or more, depending on the type of liner (stainless steel, clay, etc.) and the size of your chimney.

Firebox Repair: The firebox is the area where the fire burns. Replacing damaged firebricks can cost around $200 to $800.

Flue Cap/Chimney Crown Replacement: Replacing a damaged flue cap or chimney crown might cost between $200 and $700.

Chimney Waterproofing: Applying a waterproof sealant to your chimney can help prevent water damage and leaks. This might cost around $200 to $600.
When it comes to fireplace repairs, it's crucial to remember that costs can fluctuate. To get an accurate estimate, it's best to have a professional evaluate the specific problems. Taking care of regular maintenance and addressing promptly can save you from bigger, costlier issues down the line. Make sure to consult a certified fireplace expert for accurate quotes and recommendations. Call KPM Right Away.