Your Chimney Masonry Service Experts
Your chimney is an essential part of your fireplace, providing a pathway for smoke to exit your home. Without a functional and sturdy chimney, you could face many issues, including improper ventilation and structural problems. The team at Kelowna Masonry is all about chimneys, repointing chimneys, Chimney Rebuild and here to help you ensure your is in good condition, providing annual cleanings, tuck pointing, or replacement of the Crown as needed. Our primary goal is to ensure your entire system is in perfect working condition to work effectively, efficiently, and safely. We'll inspect and let you know which of our chimney service will help your perform to these standards. Contact Us  to set up an appointment.
The structure of your chimney is also vital to its safe operation, whether it's a crown cap, concrete cap, flashing, flue, damage to the exterior can occur due to many reasons, but harsh weather and exposure to too much rainwater are primarily the cause.  It could be as simple as a chimney cap replacement, However, sometimes, a total replacement is needed if the damage is significant.  Reach out to one of the premium Chimney Company in Kelowna if you're concerned the structure of your chimney. We have all the tools to conduct all inspection
Request A Free Instant Quote
Fueling Peace of Mind: Unveiling the Importance of Chimney Inspections
As a Brick Contractor, it is absolutely essential to perform regular inspections with the right tools of your structure, joint, flashing, mortar, chimney crown, liner and flue. It can be difficult for homeowners to know when they need professional help from an experienced chimney service company. For this reason, we recommend scheduling a routine inspection once or twice  a year– once in the spring and again in the fall – to ensure that everything is running properly and efficiently. This will also allow you to catch any potential hazards before they become serious problems.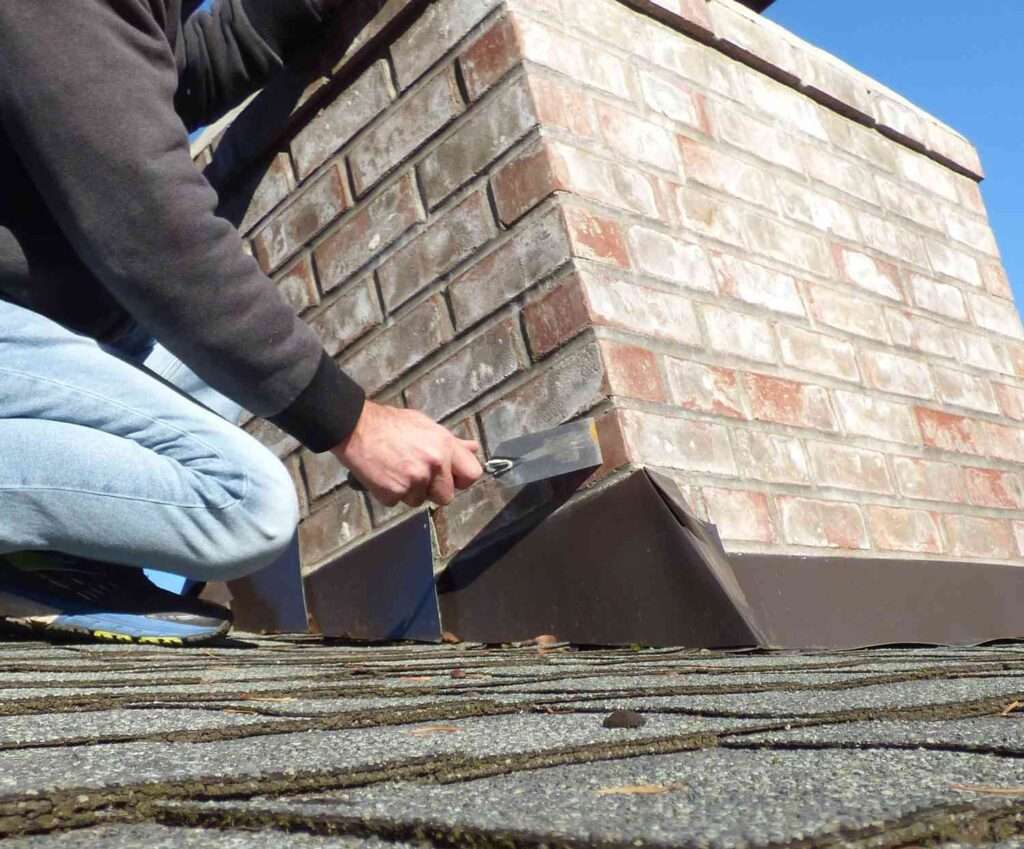 Brick And Chimney Rebuild
When it comes to chimney masonry, mortar repairs are one of the most important. Mortar helps keep your structure safe and secure heat loss, and other issues that can arise over time. Unfortunately, if not properly maintained, repaired or replaced when needed, mortar can begin to deteriorate quickly – leading to higher cost down the line. Kelowna Pro Masonry will be able to identify potential problems early on and help you avoid major expenses further down the road!
It's important to keep your chimney clean, too! A dirty flue can cause a number of problems like smoke entering the home or inefficient heat production. Regularly cleaning and inspecting the chimney flue is incredibly important – it'll help maintain the integrity of your chimney liner repair well. We always recommend having a professional come in every couple years to check out your the joints, mortar, bricks, flashing, chimney crown, and liner just to be sure everything is in working order.
Installing Caps And Flashings
Installing caps and flashings is like putting a hat on top of the chimney – it's an essential finishing touch that protects your home from rain, snow, and animals. It also helps create a tidy look to the outside of your house or building.
We take great pride in making sure the installation process goes smoothly and quickly, so you can enjoy peace of mind knowing that your chimney cap will be secure for years to come. In addition to providing protection from the elements, we can help you choose a style of chimney crown that matches your roof line for aesthetics as well. 
Dealing with leaks and Water Damage
Now that we've successfully installed your chimney caps and flashings, it's time to take a look at what to do if there are any leaks. This can occur due to storms, wind-driven rain, or even just age. Here are some tips for dealing with these issues:
Investigate the source of the leak – The first step is finding out where exactly the water is getting in so you can address the issue directly.

Check drain systems – Make sure all drainage components like gutters and downspouts are working properly and not clogged up with debris.

Look for missing mortar joints– Sometimes mortar may have crumbled away over time, leaving gaps between bricks which will need to be filled in.

Apply sealant when necessary – Sealants like silicone caulk offer an extra layer of protection against moisture intrusion.
How to Choose the Right Chimney Contractor?
Choosing the right chimney builder is an important decision and can be a difficult one, too. It's essential to find somebody who has experience and knowledge of building safe and secure brick chimneys. Get recommendations from friends or family members who have had work done in the past and read online reviews for more opinions.
Ask potential contractors questions about their qualifications, certifications, rates and timeline for construction and completion before you make any final decisions. Check out some of their recent projects to get an idea of what kind of quality they provide – it could save time and money down the road! Kelowna Pro Masonry is certified and Licensed.
Make sure you take your time with this choice so that when all is said and done, you'll have peace of mind knowing that you chose the best contractor for your project.
How Much is the Cost of Hiring a Mortar and Brick Contractor?
Let's go over some frequently asked questions regarding building a brick chimney and everything surrounding chimney leak !
It's hard to give an exact number without seeing the job, but in general you can expect prices to range from around $800-$10,000 depending on the size and complexity of the job. The more complex or larger the project is, the higher your costs will be. 
We are confident in our skills, knowledge and expertise making us a top choice in the Okanagan area.
How Long It Will Take for a full Chimney Rebuild?
Building a new chimney can be an exciting investment, but it isn't just a one-day job. On average, the process of constructing and installing a brick chimney takes around 4 to 6 days depending on the size and complexity of the project.
A great analogy is that building and fixing a chimney is like creating a work of art – you need time for it to come together piece by piece! It's important to plan ahead when scheduling your contractor so they have ample time to complete the task safely and correctly.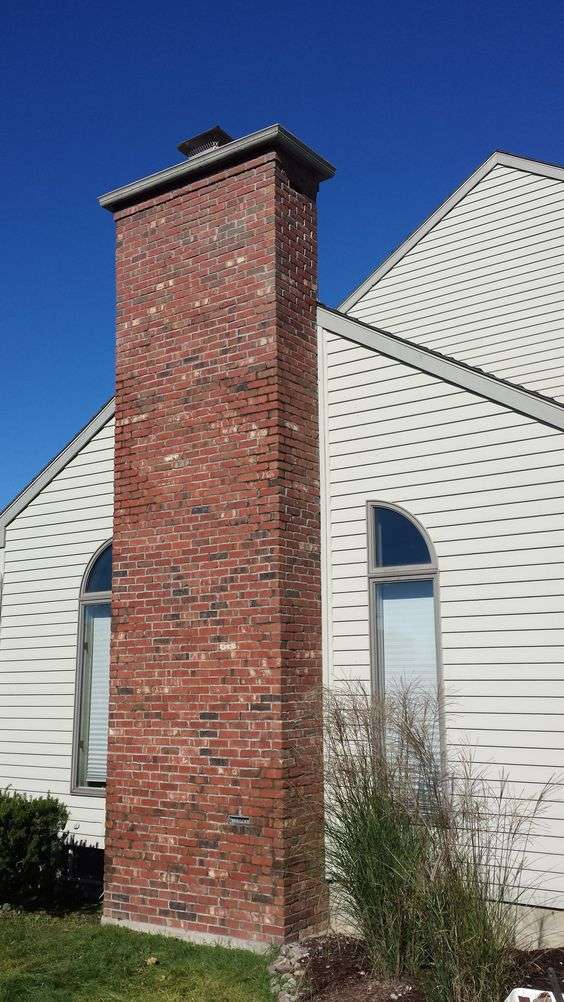 Could It Be Possible To Install a Chimney Without Professional Help?
It certainly is possible to install a chimney without professional help, but it's not recommended. Doing the job yourself could be dangerous and time consuming. Hiring a qualified brick chimney contractor can ensure that your new brick construction will be installed safely and correctly.
What Type Of Maintenance Is Required To Keep The Chimney In Good Condition?
It's important to keep the exterior of your chimney in good condition, and it turns out that over 20% of Canadians do not take the necessary steps towards proper maintenance.
To maintain a healthy chimney, you should have a professional contractor inspect it at least once per year. They'll look for any signs of damage or wear and tear that could compromise its structural integrity. Additionally, they can help clean creosote build-up from inside the flue as well as replace any broken masonry work.
With regular inspections and cleaning, you can ensure your chimney remains safe and effective for years to come!
What Should I Consider When Selecting a Chimney Builder?
When selecting a chimney builder, it's important to do your research. Ask around for recommendations and check out reviews online. Make sure the contractor is licensed and insured so you can be confident that they know what they're doing. Look at their portfolio of completed projects to get an idea of their style and quality of work.
Also ask about any warranties or guarantees they may offer on parts and labor. Finally, don't forget to compare quotes from multiple contractors before making your decision.
Best Chimney Contractor in The Okanagan Valley
Call Us at KPM to have a fair assessment on your chimney, you may simply need a quick fix with a few bricks and a new mortar, to make it last a few more years! Chimney might be what we know best so Call us Right away!