Bring Your Dream Home In Life
Masonry Contractor Kelowna, BC
We are a full service Masonry Contractor that takes pride in giving both homeowners, contractors and business owners quality stonework and brick masonry services, new masonry construction, renovation, restoration, basically, We Are Brick Experts!
Our company work with bricks, cinder blocks, glass blocks, concrete, natural and manufactured stone and many more.
We provide new construction of Driveway, Pool Deck, Brick Veneer, Retaining Wall, Patio, BBQ or Outdoor Kitchens, Masonry Repairs to enhance and beautify your yard and lots of brickwork as well as waterproofing, brick cleaning, stain removal, and more.
With our wide range of services combined with expertise in this industry, without a doubt we produce satisfied and happy customers striving to be one of the top stone Masonry Company in the Okanagan Valley as well as for high end jobs.
The services are designed with consideration to create landscapes that are both expressive and aesthetically pleasing the design of any landscape lovers.
Request A Free Instant Quote
Our crew is a team of architectural visionaries, master builders, and creative connoisseurs of construction. We don't just work with bricks and stones, we sculpt and shape them into magnificent masterpieces that will leave you in awe.
Whether it's a simple stone pathway or an intricate concrete masterpiece, we've got the skills and expertise to bring your stonework dreams to life.
And when it comes to collaborating with general contractors, we're like a well-oiled machine, seamlessly integrating our expertise into the bigger picture.
So if you're looking for a team that can turn your stonework needs into pure works of art, look no further. We've got the passion, the experience, and the skills to make it happen for Residential And Commercial Projects.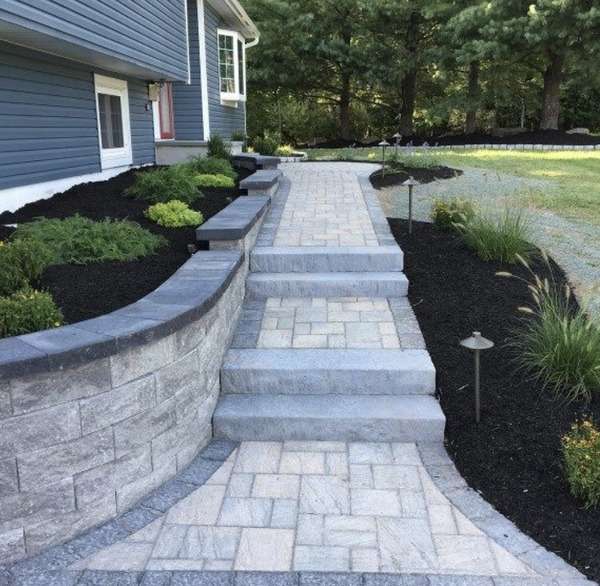 We take stone work installations, repair jobs, as an art and science. Taking inspiration from nature and famous arts, Kelowna Pro Masonry is taking its craftsmanship to the next level with our passionate Stone Mason and their brickwork.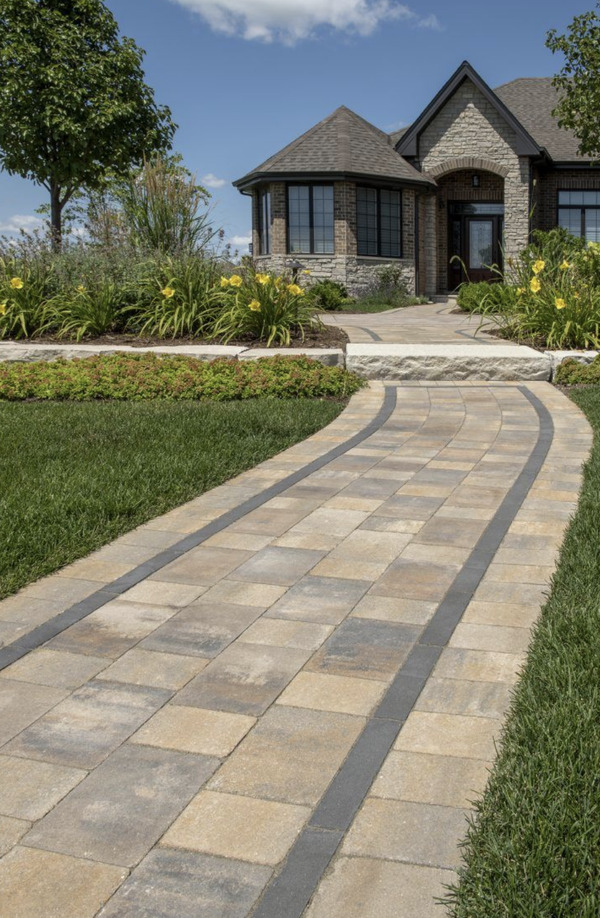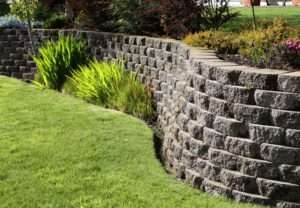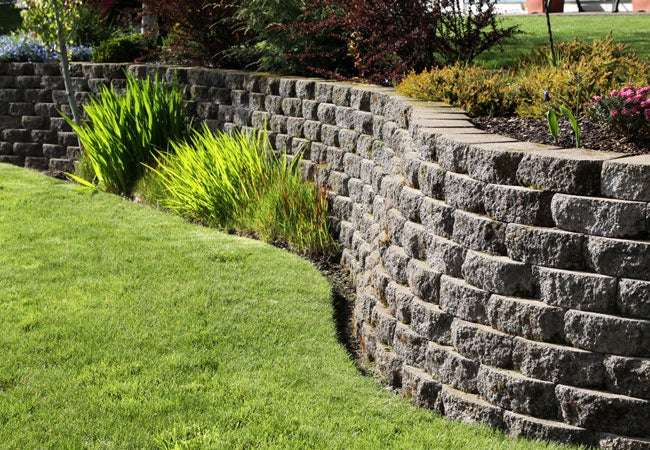 Our mission is to take responsibility for our mistakes. To stay true to our word, we are insured to be able to cover remedial work and expenses in case of an unforeseen disaster. Also, we clean up after ourselves.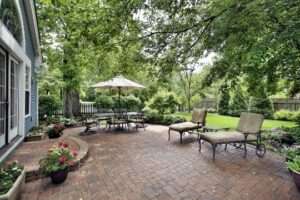 What really is a Masonry Contractor?
A masonry contractor is a skilled craftsman who specializes in working with bricks, stones, and concrete to create beautiful and durable structures. They are responsible for building and repairing walls, chimneys, patios, and other structures using their expertise and precision.
Their work requires attention to detail and a deep understanding of materials and construction techniques. From laying the foundation to adding the finishing touches, a masonry contractor ensures that every project is completed to perfection, leaving a lasting impression on anyone who sees it.
Truly, It is the definition Of Kelowna Pro Masonry! Our work is simply define by what you just read!
Energy-efficient: mason units allow for less cold and heat loss, which makes temperature control less costly – regardless of the season.
Water-resistant: stone work construction is dense and hinders water penetration when properly installed and maintained.
Lower Insurance premiums: brick masonry services are less prone to storm or fire damage, which lowers their premium rates.
Fireproof: stones, concrete, and other masonry blocks are fire-resistant, which provides a high level of fire safety.
Low maintenance: Mason Work constructions are relatively easier to maintain. For instance, it can take years before cement driveways need touch-ups and before mortar needs repointing. Stones are durable, unlike tar that requires annual sealing and coating.
Higher resale value: although constructions are costly, they raise the home value. Stones can higher a value by 6%, especially when there are brick veneers added to the exteriors.
What makes Brickwork Efficient?
Your Local Masonry Contractor knows why bricks are better. Kelowna Masonry mainly specializes in Masonry Installation, repairs or restore structures due to the following reasons:
They are uniform in shape and size, which eliminates the need for skilled labor for brick cutting and placing.
Bricks are lightweight, which makes their transportation, handling, and placement easy.
They are thinner, which results in thinner walls suitable for densely built-up areas.
They are widely available, thanks to their low transportation cost.
Bricks are more weather and fire-resistant compared to most masonry systems.
Brick construction results in thin and perfect joints, which reduces costs.
They are recyclable and reusable in other projects, such as landscaping.
They have a better thermal mass, enhancing ability to regulate indoor temperatures, lowering home or business energy co
Bring Your Dream Home In Life With Our Expert Designs
We provide best prices as compared to others in the market. Our Priority is your satisfaction.
Our service include support to our clients. Book a Consultation now. 
We provide free consultation so you can discuss your needs. 
For quality, durability, and aesthetics, engage professional Stone Masons – rights from the initial draft to the final installation
We provide best quality services in residential Masonry, Retaining Wall, Brick Cleaning, Pool Deck, Custom Kitchen, Driveway and More.
Our experienced  team combines creativity & practical knowledge to design buildings that are environmentally & socially sustainable.
If you want to create a modern chimney, rustic, or a classic outdoor focal point, it is essential to choose a reliable masonry company for your construction projects.
Would you like to create a custom outdoor space? Do you want to build something that stands out from others? Looking to create a modern structure that impresses everyone?
Residential Stone Work that includes: Restoration work Walkways and driveways Brick Fireplaces all you home needs. Call Kelowna Pro Masonry Today!
To retain your commercial building in the best condition or hike its value over time calls for:Parging to seal concrete surfaces to i. improve the finish or ii. Prevent further damage.
Retaining walls provide essential support and stability for uneven terrain, gardens, and landscapes. Discover the benefits of retaining walls for your outdoor space."
When you notice the weather begins to change, there is nothing better than building a fire in your home. What's more appealing than fire on a cold night? Would you not prefer a fire in a beautiful environment.
Kelowna Pro Masonry is your go-to source for creating amazing Outdoor Kitchens, stonework, and backyard features! We provide expert stonework services to make your outdoor dreams a reality.
Bricks, Stone, and Pavers are reliable options to construct your backyard or pool deck. Many people use flagstone to design an outstanding pool deck. In comparison to artificial materials, flagstone is more appealing to the eye. Contact Us Today!
Cracked mortar and the consequent water infiltration accounts for most damages in masonry construction. The downside is these damages develop slowly and are undetectable. Prevention is always key.
Discover Residential Masonry and its Durability
Kelowna Pro Masonry offers a full range of Residential Masonry Services for homeowners in the area. Our skilled Brick Experts provide superior stonework and Masonry Installation that is second to none. Our Stone Masons are knowledgeable, reliable and experienced in the craft of brick work. We specialize in providing custom masonry designs that are tailored to each individual customer's needs. 
Our team of masons are highly trained and skilled in all aspects of stonework and can handle any type of project, big or small and our superior craftsmanship will ensure your project is completed on time and within budget. Whether you need a foundation repair, a new concrete patio or a custom stone fireplace.
 We are the perfect Local Masonry Contractor for your next project. With our experience and expertise, we can make your dream project a reality. We also offer Stucco Services.
Boost Your Business with Cutting-Edge Commercial Masonry Solutions Today!
Kelowna Pro Masonry is your trusted stone work contractor for all of your Commercial Masonry needs. Our team of experienced masons specialize in stonework, brickwork, and other forms of stone work. With our expertise and craftsmanship, we can build and install a variety of buildings and structures for commercial owners. 
We offer high-quality masonry services at competitive prices, and our team of Masonry Installers is dedicated to providing you with the best results. We take pride in our work and strive to exceed your expectations. Our masons are knowledgeable and experienced in all aspects of Masonry Installation, and they can work with you to create custom designs that meet your needs. 
We stand behind the quality of our work and guarantee your satisfaction. Contact Us today to learn more about our commercial masonry services and how we can help you build the perfect structure for your commercial needs
The Fortress of Stability: Create a Retaining Wall That Defies Nature
Looking for a reliable masonry company to build your retaining walls? Our experienced team of mason professionals has the skills and expertise necessary to design and construct sturdy and long-lasting retaining walls for your property. Whether you need a Retaining Wall to prevent erosion, support a slope, or add aesthetic appeal to your landscape, we can help. We use only the highest quality materials and follow industry best practices to ensure that your retaining walls are built to last. Contact us today to schedule a consultation and learn more about how we can enhance the beauty and functionality of your property with our retaining wall services.
Transform Your Home with Expert Masonry Enhancements!
Unsightly masonry can take away from the beauty and integrity of your property – that's why we offer expert Masonry services. From cracked bricks to crumbling mortar, our seasoned masons know how to restore your structure and guarantee its longevity. 
Don't let the damages linger – contact us now for a free consultation and get the best quality craftsmanship. With our assistance, you can enjoy the look and security of your property once again.
Immerse yourself in a universe of endless creativity with a custom-made masterpiece
Would you like to create a custom outdoor space? Looking to create a modern concrete structure that impresses everyone? Well, our stonework services in Kelowna is the ultimate stop for you. As a Masonry Contractor, we can assess and design a new project customized and never re-used elsewhere. We are also a Concrete Masonry Contractor, whether it's bricks, natural stone or poured concrete, we do it all in Perfection Harmony!
We Design Custom Masonry projects as per our client's requirements. Before working on the project, we conduct a detailed session with our clients. After that, we design a draft of the project and share it with our clients. We handle every project with a professional approach and this is the reason behind our excellent reputation. 
When it comes to custom design, we create a range of structures. From retaining walls to stone fireplaces to outdoor kitchens, we have experience in various niches. We will put all the possible effort to make your dream true.
Masonry Repairs is an Art
Defects outside the construction contract are bound to happen during construction. And they can be noticed through reasonable inspection. Masonry Restoration is and important part of the skill that a well rounded masonry contractor should have in his pocket. 
Regardless of the cause, whenever defects are apparent, remedial work should be carried out to correct them. At Kelowna Pro Masonry, we do do all your masonry repairs. Materials have a lifespan and you can increase it by ensuring regular maintenance.
Tuck Pointing Contractors
From damaged brick walls to an aging chimney, many structures seek repairs. In case of a natural disaster, you may need services earlier or you may want to improve the outlook of your house. 
In any case, your favorite local masonry contractor offers reliable brick replacement, and cleaning services. We offer tuck pointing services to remove old mortar and replace it with a new one. Moreover, we will look for missing or broken stones to replace them. Brick pointing is usually necessary after shifting or settling. With tuck pointing, you prevent further damage to the property and restore it as much s possible
From fireplaces to retaining walls to chimney crowns, we can fix everything for you regardless of the materials used. We also offer foundation waterproofing with chemical treatment. Fireplace repairs done early are easier done. Prevention is the key.
The Best Professional Brick Repair
Cracked mortar and the consequent water infiltration accounts for most damages in commercial masonry constructions. The downside is these damages develop slowly and are undetectable.
Therefore, employ professional masons to do regular inspections and repairs. Masonry Kelowna works on all type of masonry job and repairs. KPM is your Masonry Repair Contractor To-Go!
Ignite Your Outdoor Space: Experience the Power of a Firepit
Brick fire pits allow you to have a warm place without breaking a bank. It's traditional, romantic, cost-effective, and decorative for the house. However, an indoor Fire Pit is never complete without a chimney. Our masonry services include designing and building quality stone fire pits with chimneys in Kelowna and surrounding towns.
We consider the overall theme of the house to guide you accordingly. In terms of design, we have built a range of brick fireplaces. From classic to modern fireplaces, we know ins and outs. We proudly use modern tools to ensure accuracy and quality work during the entire project. Over time, brick are cracking, house foundations are moving slightly and create cracks, at Kelowna Masonry, we do all your chimneys and fire place facades.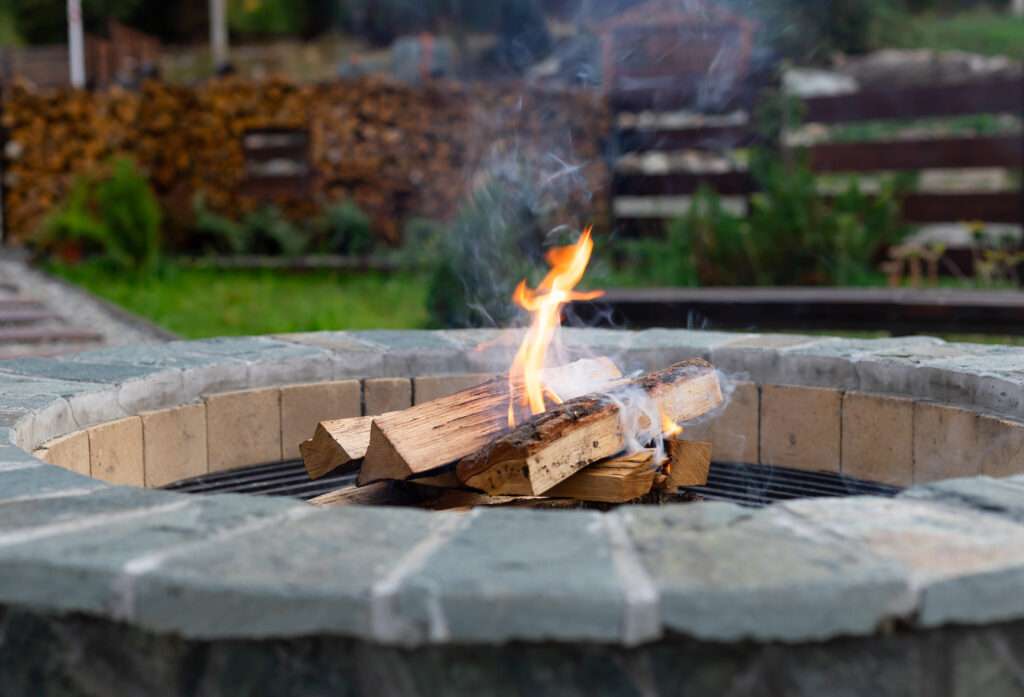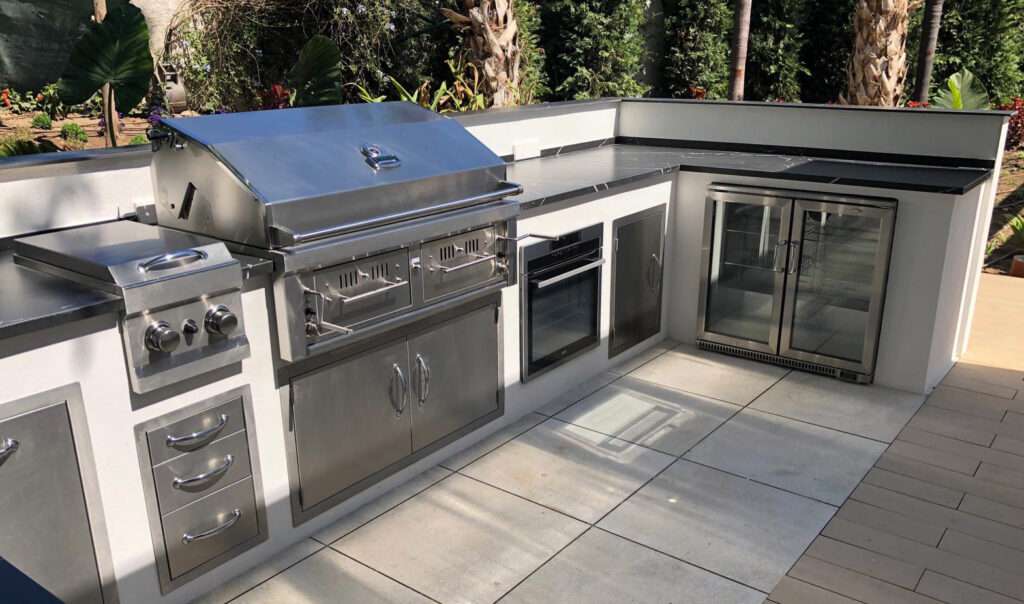 Embrace the freedom of cooking in nature's embrace with an Outdoor Kitchen.
Kelowna Pro Masonry is your go-to source for creating amazing Outdoor Kitchens, stonework, and backyard features! We provide expert masonry and stonework services to make your outdoor dreams a reality. With our years of experience and top-notch craftsmanship, you can trust us to create a beautiful outdoor space you'll enjoy for years to come. From fire pits to walkways and patios, we've got it all. Contact us today to get started!
Dive into the World of Pool Deck Design and Discover Endless Possibilities
Our masonry service for pool decks is truly gorgeous, providing the perfect combination of stonework and craftsmanship. We use only the highest quality materials to ensure your Pool Deck is sturdy and attractive for years to come. Our experienced masons will work with you to customize a design that fits your outdoor living space, giving you a stunning pool deck that will be the envy of your neighborhood.
Top Notch Masonry Contractor in the Okanagan Valley
We strive to be the best masonry contractor in the Okanagan Valley, have decades of certified experience and untamed expertise to ensure quality, durability, and aesthetics in the construction of all our masonry projects and we are part of the Mason Contractors Association of British Columbia.
So are you interested in turning your surrounding into a comfortable living space for home improvement ? Contact us for a free consultation? We will exceed your ideas! Of course, we serve West Kelowna, Penticton and Vernon areas!