Masonry Contractor Vernon
Masonry Company Vernon, BC
If you're looking for an experienced and knowledgeable masonry contractor in the area, you've come to the right place.
We specialize in all kinds of brick and stone construction, from building retaining walls to providing masonry repairs.
Whether your project is big or small, we have the expertise to bring it to life.
Plus, there's plenty of fun things to do in the city while we work.
So if you're ready for a reliable masonry service that can also provide you with ideas on how best to enjoy your stay in Vernon, BC – look no further than us!
If you're looking for a reliable masonry contractor in Vernon, BC, KPM is the one!
From bricklaying and paving to stonework and tuckpointing, our specialists are equipped with the knowledge and expertise necessary to complete your project quickly and efficiently.
We use only top-grade materials to ensure that the end result is strong, durable, and aesthetically pleasing.
Our commitment to customer satisfaction is unparalleled – if you're not happy with the results, we'll make it right!
So don't hesitate – contact us today for all your masonry needs in Vernon BC.
Request A Free Instant Quote
You can trust an experienced masonry contractor to handle all your brick and stone construction needs.
KPM understands how to work with different types of stone and bricks to create a structure that is both beautiful and long-lasting. When it comes to brickwork in particular, we know how important it is for the mortar joints between each brick to be properly cured so that water won't seep into them over time.
It's also essential for any stone veneer or wall cladding project that the stones be cut correctly so they fit together snugly.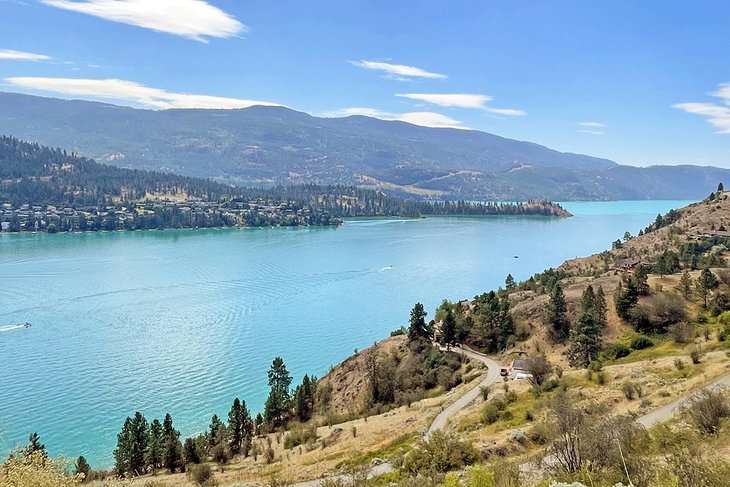 Masonry Repair in Vernon, BC
Nothing stands the test of time like quality masonry repairs – keeping your home safe and strong for years to come. Vernon, BC is no exception when it comes to finding trustworthy professionals who can handle all your masonry repair needs.
Here are some tips for choosing a qualified mason:
– Check that they're licensed and insured.
– Inquire about their experience with similar projects.
– Ask if they provide guarantees on their work.
– Get references and look at reviews online.
– See if they offer free estimates.
Taking the time to do your research will ensure you find a reliable professional who can help you meet your goals. Remember that even small repairs can make a big difference in maintaining the integrity of your home's structure for years to come.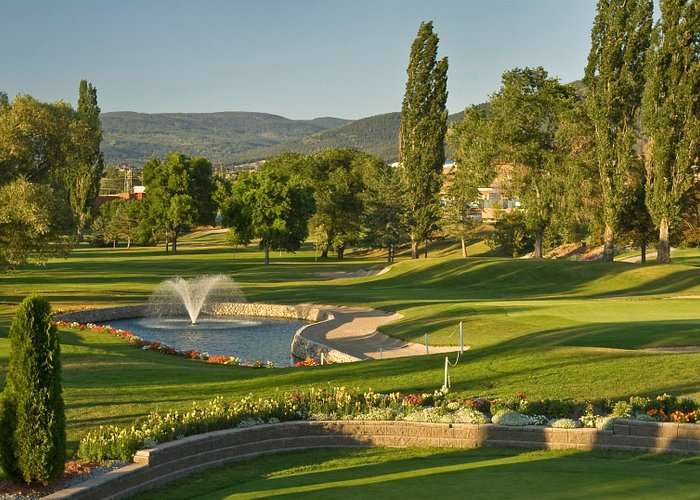 Five Activities in Vernon, BC
Exploring Vernon, BC offers a wide variety of activities to enjoy with family and friends.
Head to Kalamalka Lake Provincial Park for stunning views of the lake and mountains. Take a boat or kayak out on the water, hike one of the many trails, or relax on the beach.
Spend an afternoon at Silver Star Mountain Resort – downhill skiing in winter and mountain biking in summer. You can also take part in some other fun activities like mini-golfing, disc golf, and zip-lining!
Explore downtown Vernon, which has lots of shopping and dining options.
If you're looking for a unique experience, check out The Rise Adventure Course where you can climb high ropes courses or go rock climbing.
No matter what your interests are, you'll find something to do in Vernon!
What's the cost of a project?
The cost of masonry repair depends on the scope of the project. Factors such as size, complexity, and materials needed can greatly affect the total cost. It's important to get an accurate estimate from a qualified contractor so you can plan your budget accordingly.
An experienced masonry contractor in your area will be able to provide you with an accurate price quote for your repair project.
Is there a better season for a Masonry Project?
When it comes to brick and stone construction, the best season for the job depends on a variety of factors. Summer is usually the ideal time because temperatures are generally warm and dry, which helps with mortar curing. However, if you're looking for a quicker turnaround time, then spring or fall can be a better option since there's less competition for contractors.
It's important to know if the masonry contractor you're considering offers any warranties for their services. Ask Us what type of warranty we offer and if it covers workmanship, materials, or both. We certainly do.
Make sure you understand the length of the coverage and what is covered under the warranty. If needed, request an extended warranty for added peace of mind.
We are waiting for your call!
You've made the right choice by choosing KPM masonry services in Vernon, BC! We are experienced contractors, top-notch brick and stone construction, and reliable retaining walls, your project will be completed with the utmost care.
And after you're done with your masonry work, why not explore some of the great things Vernon has to offer? From outdoor activities to cultural attractions, there's something for everyone here.
Plus, if you ever need any masonry repair down the road, you can trust that our team is here to help.